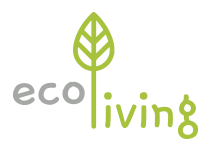 An Eco Living
Official
Stockist
Rainbow Compostable Sponge Cloths – 4 Pack
Our Rainbow Compostable Sponge Cloths are a great way to move away from traditional microfibre cloths and synthetic sponges that are made with plastics. Our cloths are hygienic, completely compostable and are totally plastic-free.
They can be used all around the home and come in four different colours of the rainbow (pink, blue, yellow & green), so no mixing up your kitchen cloth with your bathroom cloth!
Each cloth is printed with water-based and environmentally friendly ink and are packaged with a recyclable card band. The cloths are made from 70% FSC certified cellulose (natural wood fibre) and 30% waste cotton and are fully biodegradable, compostable and recyclable. Vegan and cruelty-free and made in Europe.
These can be washed at 30°- 60° in a washing machine and can be used again and again.
The dimensions are:
17.2 x 20 cm