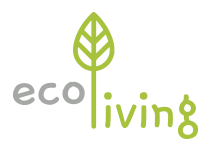 An Eco Living
Official
Stockist
Organic Bread + Fruit & Veg Bags – 3 Pack
Bring all of your fruit & veg PLUS your bread home in our organic cotton bags and say no to supermarket plastic. Our handy 3 pack option allows you to have the right bag to hand when doing your food shop and as they are breathable cotton, your food stays lovely and fresh.
The pack includes:
1 x Organic cotton net bag
1 x Organic cotton bread bag
1 x Organic cotton lightweight bag
All bags are ethically made in India using GOTS certified organic cotton. They are machine washable at 30° and allow to air dry. As they are a completely natural product, please allow for slight shrinkage after the first wash.
The dimensions are:
Net bag – 38cm (High) x 30cm (Wide)
Bread bag – 38cm (High) x 28cm (Wide)
Lightweight bag – 33cm (High) x 28cm (Wide)