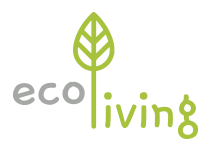 An Eco Living
Official
Stockist
Loofah Washing Up Pad
Our Loofah Washing Up Pad from LoofCo is made entirely from the loofah plant and is a sustainable alternative to plastic cleaning sponges. When wet, the pad swells to become spongy and soft, making it flexible enough to fit into cups and glasses.
The pad is safe for non-stick surfaces and comes complete with a sisal hanging loop to allow for air drying between uses. The loofah pad will last for months and can be composted. It is plastic-free, vegan and totally biodegradable. Made in Europe.
How to use:
Use in warm water with washing up liquid or dishwashing soap. Soak and remove baked on food from items first. To keep the  loofah fresh between uses, squeeze out excess water, shake out any food particles & hang to dry from the cotton string loop. Occasionally wash in the washing machine or by hand if desired.